Recommended Reading
I am regularly asked to recommend books to clients that will help them overcome their business challenges. In fact, if you work with an ActionCOACH, you can't really avoid books, whether physical pages or audio!  Some of our clients hadn't read a book since they left school but have become avid readers/listeners after starting again!
Here is a brief recommended reading list for business owners and budding entrepreneurs:
General
The Business Coach – Brad Sugars
The E-Myth Revisited – Michael Gerber
Rich Dad Poor Dad – Robert T Kiyosaki
The Chimp Paradox – Dr Steve Peters
Shoe Dog – Phil Knight
Turn the Ship Around – Lt David Arquette
Self Mastery
Who Moved My Cheese – Ken Blanchard & Spencer Johnson
Think and Grow Rich – Napoleon Hill
The Law of Attraction – Michael Losier
The Slight Edge – Jeff Olsen
How to be Brilliant – Michael Heppell
Time Mastery
 Habits of Highly Effective People – Stephen R. Covey
The One Minute Manager Meets the Monkey – Ken Blanchard
Eat That Frog – Brian Tracy
Money Mastery
Instant Profit – Brad Sugars
Instant Cashflow – Brad Sugars
One Minute Millionaire – Mark Victor Hansen & Robert Allen
Marketing Mastery
Buying Customers – Brad Sugars
Purple Cow – Seth Godin
Guerilla Marketing – Jay Conrad Levinson
Selling the Invisible – Harry Beckwith
Sales Mastery
Instant Sales – Brad Sugars
Little Red Book of Selling – Jeffrey Gitomer
The Psychology of Selling – Brian Tracy
Team Mastery
Instant Team Building – Brad Sugars
Whale Done – Ken Blanchard
Fish! – Stephen C. Lundin, Harry Paul & John Christensen
This list is a starting point.  If you are looking for further recommendations in specific areas of business, please see the Extended Reading List.
Workshop and Conference Learning          Upcoming Events
We also run regular workshops (see Events Page) and hold an annual conference called Business Excellence Forum during which you'll learn from 6-7 of the world's best business speakers.  This takes place in April each year and information is added to the Events page once registration opens.
Good for Auditory Learners
Audible is a great place to download Business books to listen to.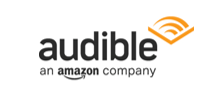 If you haven't time to read a full book or want to listen to a summary to hear the salient points before buying, Binkist is an app with loads of Business book summaries.  Great for fitting in some learning when you are short on time.
Podcasts are also a great way to access business learning.
Brad Sugars hosts "The Business Coach" podcast series where he interviews some of the top ActionCOACHes from around the world. They discuss what coaching has meant to them and the key business lessons and systems that have helped transform businesses all over the world.
Good for Auditory & Visual Learners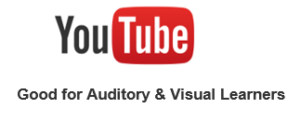 Listen to talks, books, interviews whilst you drive/run/relax

Working with John has been life changing!
In 6 months, our turnover had increased by 33%. Working with John has completely transformed our business.

Whilst he has enabled us to analyse and take steps to really drive the business, the impact has not just been on the business. We now have time to step back and evaluate our personal goals too.

Take the plunge – it is the best thing that has happened to us and we'd recommend it to anyone!

Luke Drewery and Pete Hewes, Owners,

I can confidently work on my business instead of in it!
Working with ActionCOACH has turned me from being 'someone who owns a coffee shop' into an 'Award winning business owner'.
John helped me to see that through implementing systems and procedures and getting the right team behind me, I can confidently work on my business instead of in it.

Nic Till, Owner, Riverhead Coffee

We now have a future and financial security!
Before working with John, my business lacked direction and goals. With John's advice and support, we have smashed our targets and now have aspirational goals in place.
We have a future and financial security now!

Simon Jeffrey, MD, Techie Monkey Computer Recycling Ltd

Working with John has surpassed all expectations!
When John first engaged with me, I backed off but quickly learned that he knew what he was talking about and made sense. He holds me to account and sets me weekly challenges which then impacts on the business. He has made me want to develop myself personally and this has impacted both the business and my life. He is a really great guy and working with him has surpassed all expectations.

Thomas Perks, Director, Ground Support Services Ltd

The Importance of planning!
"My first workshop with John inspired me to think bigger, and think about what could be. Talking through my business progress with John made me realise I was doing better than I thought, giving me the confidence to apply for the Hull & Humber Chamber of Commerce New Business Award 2019, of which I was thrilled to be a finalist. I am now taking part in the 90 day planning workshops which have been helping me develop as a business and plan the future growth of Hats & Tiaras."

Isabel Wallis, Business Owner, Hats & Tiaras

The importance of setting goals
"The importance of setting goals
Thank you so much for your support with planning. I thoroughly enjoyed it and found it incredibly useful. Getting a few goals down in that level of detail feels really empowering and a lot more real now! I will definitely be recommending this session to my members."

Nicky Thomas, MD, The Growth Community

John always knows the right questions to ask
"Working with John and ActionCOACH has been a great learning experience, helping to improve our business systems, strategy and management. John always knows the right questions to ask in order to help you get the best out of yourself. He's got a great way of looking at problems and working with you to help you find the right solution. He pushes you to think bigger and further than you might otherwise do alone."

Liam O'Leary, MD, Laser Red

"I've attended both the face to face and on-line 90 day planning sessions and both have their advantages. At the recent on-line session we had a small group and were able to bounce ideas off each other. It made me think about my business and how I can grow it rather than just surviving through this difficult time. It changed my way of thinking and my biggest learning was about the 5 ways numbers and what a difference an increase of just 10% can make to a business."

Pippa Mell, Owner, Diamond Office Support