John McHale is a high-performance, multi-award-winning business coach, who provides external, impartial, expert business coaching to high-potential business owners like you in the Yorkshire and Lincolnshire region.
He will teach, guide, challenge and support you to be the successful business owner you want to be.  Whether it is to earn more, work less or get more from your business and your life; he will work with you to set and achieve aspirational goals, create sustainable, profitable growth; all whilst helping you to be able to enjoy the freedom to live your dreams.
Book a Complimentary Session
John's coaching is powerfully effective and with a range of services available, his coaching is affordable for most businesses.  His 1:1 coaching also comes with a moneyback guarantee – increase your sales by more than your investment in coaching or he will coach you for free until you do!
Helping GOOD businesses become GREAT!
Our guarantee offers a NO-RISK option.
Why not find out more about how to become the business you would like to be?
Are you ready?
Is Business Coaching for you?
Ask Yourself …
Why Did You Start Your Business?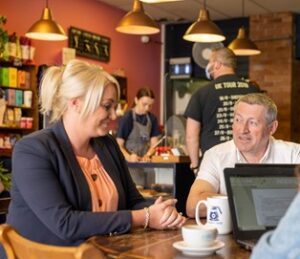 What did you hope to achieve?  Perhaps it was:
to take control and work for yourself
to create an amazing business and be the best in your industry
Have the freedom to spend more time doing what you enjoy and time with your family
… or simply just to have a better life for you and your loved ones.
How has it worked out so far?
For many of the business owners we have spoken to and worked with over the years, the reality of what the business delivers is often very different.  Running a business is challenging and more immense than they could ever have imagined when they set out on their journey.
When asked what is the one thing they would like to change in the business now, most business owners say they want to get more control of their time, build a great team they can trust to do a job well or simply to make more money.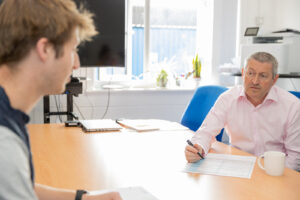 Your problems are not unusual!
John understands all that goes into running and growing your business;  the long hours and constantly having to solve problems that others create; not sleeping properly with the worries or arguments over work issues and nowhere near the revenues or profits expected.  Even the little things can seem beyond reach, like taking holidays or simply having time off to enjoy the things you use to love to do at a weekend.  Because if you are not there doing it or making the decisions, who else can you trust that will?
We can help
We want your business to be successful and thriving.  We work with you to show you how to make your business easier to run and more profitable so that you have a business that works for you and not the other way around.
Let us show you how

Being in business should give you a better life.  Instead of missing those important life events or being able to take holiday you can enjoy without working crazy hours before you go and after you get back or even just being able to finish early to pick t
he kids up or put them to bed, we want you to be able to have a business where you have the choice. We can help get your life back.
We have thousands of proven, targeted strategies that enable you to:
get more done in less time
create an amazing culture that attracts the best in your industry and that you can trust to do the job
gain more control of your business
become more efficient and productive
If this resonates with you, consider what you want to achieve that just seems out of reach at the moment.  Start to make things happen by booking a free consultation with John now.
Book a Complimentary Session
Is Coaching For Me?
Are you an ambitious business owner who is open to receiving support?
Do you understand that to grow your business, you need to grow yourself and learn more?
Are you interested in finding out more how coaching might work for you?
Ask for support with any area of your business and we will be happy to help.
Or speak to us to see if coaching is right for you and your business.

Working with John has been life changing!
In 6 months, our turnover had increased by 33%. Working with John has completely transformed our business.

Whilst he has enabled us to analyse and take steps to really drive the business, the impact has not just been on the business. We now have time to step back and evaluate our personal goals too.

Take the plunge – it is the best thing that has happened to us and we'd recommend it to anyone!

Luke Drewery and Pete Hewes, Owners, Know Media

I can confidently work on my business instead of in it!
Working with ActionCOACH has turned me from being 'someone who owns a coffee shop' into an 'Award winning business owner'.
John helped me to see that through implementing systems and procedures and getting the right team behind me, I can confidently work on my business instead of in it.

Nic Till, Owner, Riverhead Coffee

We now have a future and financial security!
Before working with John, my business lacked direction and goals. With John's advice and support, we have smashed our targets and now have aspirational goals in place.
We have a future and financial security now!

Simon Jeffrey, MD, Techie Monkey Computer Recycling Ltd

Working with John has surpassed all expectations!
When John first engaged with me, I backed off but quickly learned that he knew what he was talking about and made sense. He holds me to account and sets me weekly challenges which then impacts on the business. He has made me want to develop myself personally and this has impacted both the business and my life. He is a really great guy and working with him has surpassed all expectations.

Thomas Perks, Director, Ground Support Services Ltd

The Importance of planning!
"My first workshop with John inspired me to think bigger, and think about what could be. Talking through my business progress with John made me realise I was doing better than I thought, giving me the confidence to apply for the Hull & Humber Chamber of Commerce New Business Award 2019, of which I was thrilled to be a finalist. I am now taking part in the 90 day planning workshops which have been helping me develop as a business and plan the future growth of Hats & Tiaras."

Isabel Wallis, Business Owner, Hats & Tiaras

The importance of setting goals
"The importance of setting goals
Thank you so much for your support with planning. I thoroughly enjoyed it and found it incredibly useful. Getting a few goals down in that level of detail feels really empowering and a lot more real now! I will definitely be recommending this session to my members."

Nicky Thomas, MD, The Growth Community

Liam O'Leary, MD, Laser Red
"Working with John and ActionCOACH has been a great learning experience, helping to improve our business systems, strategy and management. John always knows the right questions to ask in order to help you get the best out of yourself. He's got a great way of looking at problems and working with you to help you find the right solution. He pushes you to think bigger and further than you might otherwise do alone."

Liam O'Leary, MD, Laser Red

"I've attended both the face to face and on-line 90 day planning sessions and both have their advantages. At the recent on-line session we had a small group and were able to bounce ideas off each other. It made me think about my business and how I can grow it rather than just surviving through this difficult time. It changed my way of thinking and my biggest learning was about the 5 ways numbers and what a difference an increase of just 10% can make to a business."

Pippa Mell, Owner, Diamond Office Support
Business Growth Events
Upcoming Events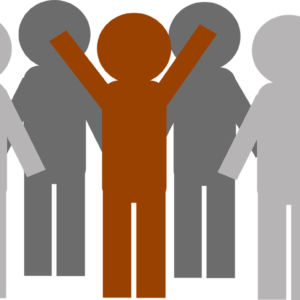 Virtual Leadership
As the business world continues to adjust to the changes brought about by the past year and the COVID 19 Pandemic, it is clear that virtual working, online meetings and an increased reliance on remote technologies will remain a part of 'business as usual'. As a business leader, how then do you continue to provide…
Webinar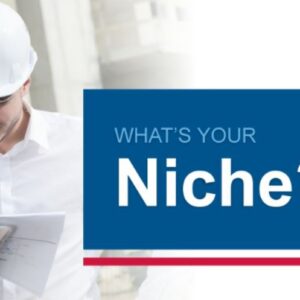 Why should your customers buy from you?
Why Should Your Customers Buy From You? How do you become The Obvious Choice against all the Competition? As a business owner, one of the biggest challenges you will face is getting people to buy from you.  Businesses want customers and customers want just one thing: the Best Deal.  But what makes the Best Deal?…
Webinar
View the full business events calendar